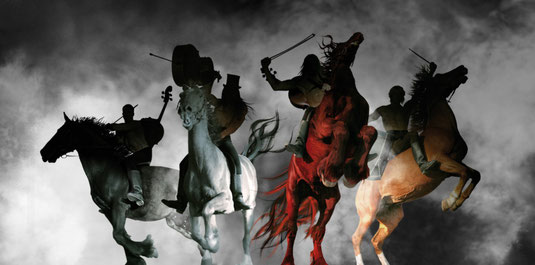 On the occasion of Richard Wagner's 200th birthday, the stage spectacle "Wagner Reloaded" was created in cooperation with choreographer Gregor Seyffert, multimedia artist Mickey McCooper, the rock cellists Apocalyptica from Finland and the MDR Symphony Orchestra Leipzig.

A visual and musical firework that attracted more than 40,000 viewers from all over the world to the live premiere in June 2013.
The visitors celebrated with us in July 2013 at the opening of the MDR Music Summer, the stage spectacle of dance, artistry, object theatre, audiovisual media and LIVE concert with the MDR Symphony Orchestra, the MDR Radio Choir, the Finnish cello rock band "Apocalyptica" and over 120 participants who made Richard Wagner's comprehensive life's work come alive.
The overwhelming success and the great atmosphere in the ARENA Leipzig, which gave you goosebumps, still resonates with us and in the media.

The MDR wrote: "'Wagner_Reloaded' literally took the audience's breath away." And BILD was successful: "It was pure madness...!"